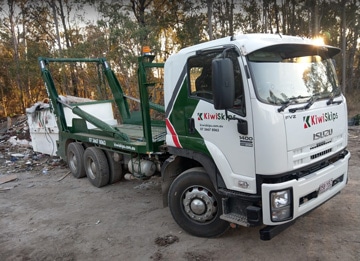 At Kiwi Skip Bins, the cost of your Skip Bin will depend on a number of factors including the size of the skip you would like to hire for your job and what you are disposing of (ie Brick or clay, glass, general waste, renovation waste etc.) It also is based on an estimation of the weight, contents, and capacity of your rubbish, as well as your intended period of Skip Hire.
On July 1, 2019 the Queensland Government introduced a new waste levy. This waste levy has increased the cost of waste disposal for all licensed skip bin operators in Queensland and as a result skip bin hire costs are affected. Kiwi Skip Bins continues to strive to provide the most competitive pricing in Brisbane.
Given the size of our business and our partnership programs, we are able to leverage great buying power which manifests itself in our ability to bring you a very competitive price for your skip hire needs.
Each and every skip bin hire project is quoted on an individual basis, and will come in at one total, low-cost figure, inclusive of all other fees and charges.
To get a personalized quote for your skip bin hire needs and how much it will cost, please Contact Us or call us on 07 3667 8063 to speak with one of our friendly team members who will discuss your options, and help you hire the right bin for your job while keeping costs low.
For your money, your Skip will be delivered on time and removed when you need it by our experienced, trained and fully licensed professionals – and you can feel confident your waste will be responsibly disposed of.
Get A Price Now
We offer flexible pricing based on length of hire and weight / type of waste.
To get a price call us on 07 3667 8063 or complete the Booking Request form.